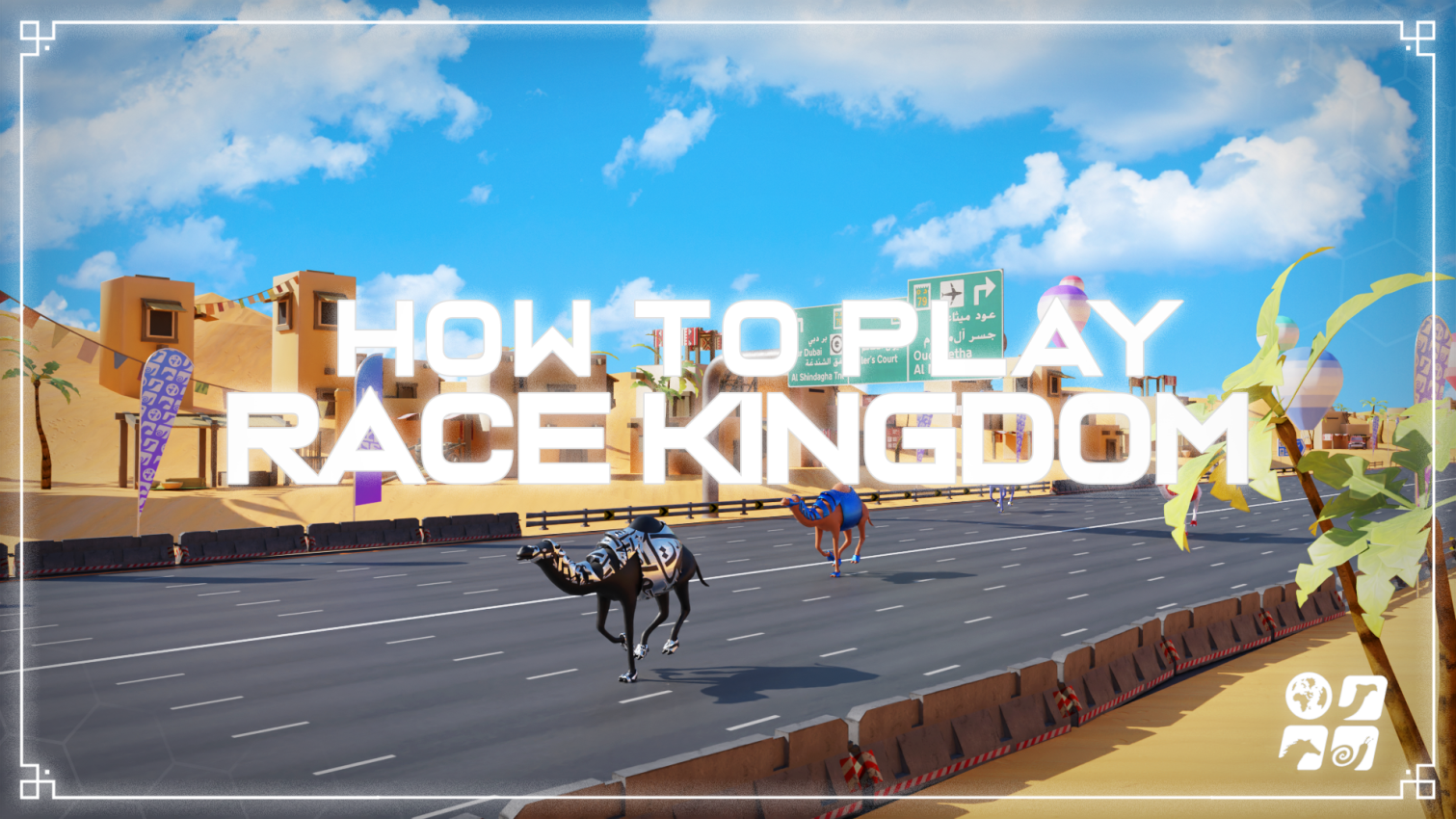 How to Play Race Kingdom
Sign in using MetaMask: 
First, you will need to set up your Metamask wallet as it will be needed to sign into the game portal. Meta Mask Sign-Up
Add Polygon Network: 
Then you will need to add the Polygon Network to your MetaMask, which will also be used to hold your Race Kingdom camel NFT. Add Polygon Network
Obtain the NFT: 
Cyber Camel NFTs are the only way to enter and play the game. 
You can obtain the NFT in three ways: 
Received from Airdrop rewards – Check our socials and website for upcoming or live Airdrop competitions
Obtain the NFT through the game's secondary market
With your Cyber Camel, you can participate in free-to-play races or paid race sweepstakes. We will also be hosting weekly and monthly free entry races with prize pools up for grabs!
Joining a race: 
There are three race modes: 
To enter the races you can click the "Racing" tab on the top left of the home page. There will be a drop-down menu where you can select the type of race you want to enter. 
Once you select the race mode you want to enter, you will be taken to the event schedule section. On the left, you will see the filter for "level" in which you can filter the races according to your NFTs level. 
Once selected you will see the countdowns for all races which will also show available spots to enter the race. 
Once you find a race event you want to enter you will need to enter your camel into the race to claim your empty spot. Then you will need to select the gate number for your NFT. The gate number will be the lane your NFT will be racing on. 
When the countdown for the event goes below 10 minutes it will be shifted onto the "Next To Race Tab" on the right of the event tab. You will see your entered race there and will be given the option to watch in 2D or 3D when the race is live. 
Happy racing! 
Race Kingdom - Beta Gameplay Launch NFT Airdrop We will be allocating 100 of our Cyber Camel NFTs through an airdrop!. The NFTs will allow you to enter into the beta launch on September 21st, 2023, and play the game! You can partake in our races that are free to play or partake in paid race sweepstakes. We will be hosting weekly and monthly free entry races that can win the prize pools! Entry to the weekly/monthly races will be based on player activity in the game which will be allowed to enter into the competitions!